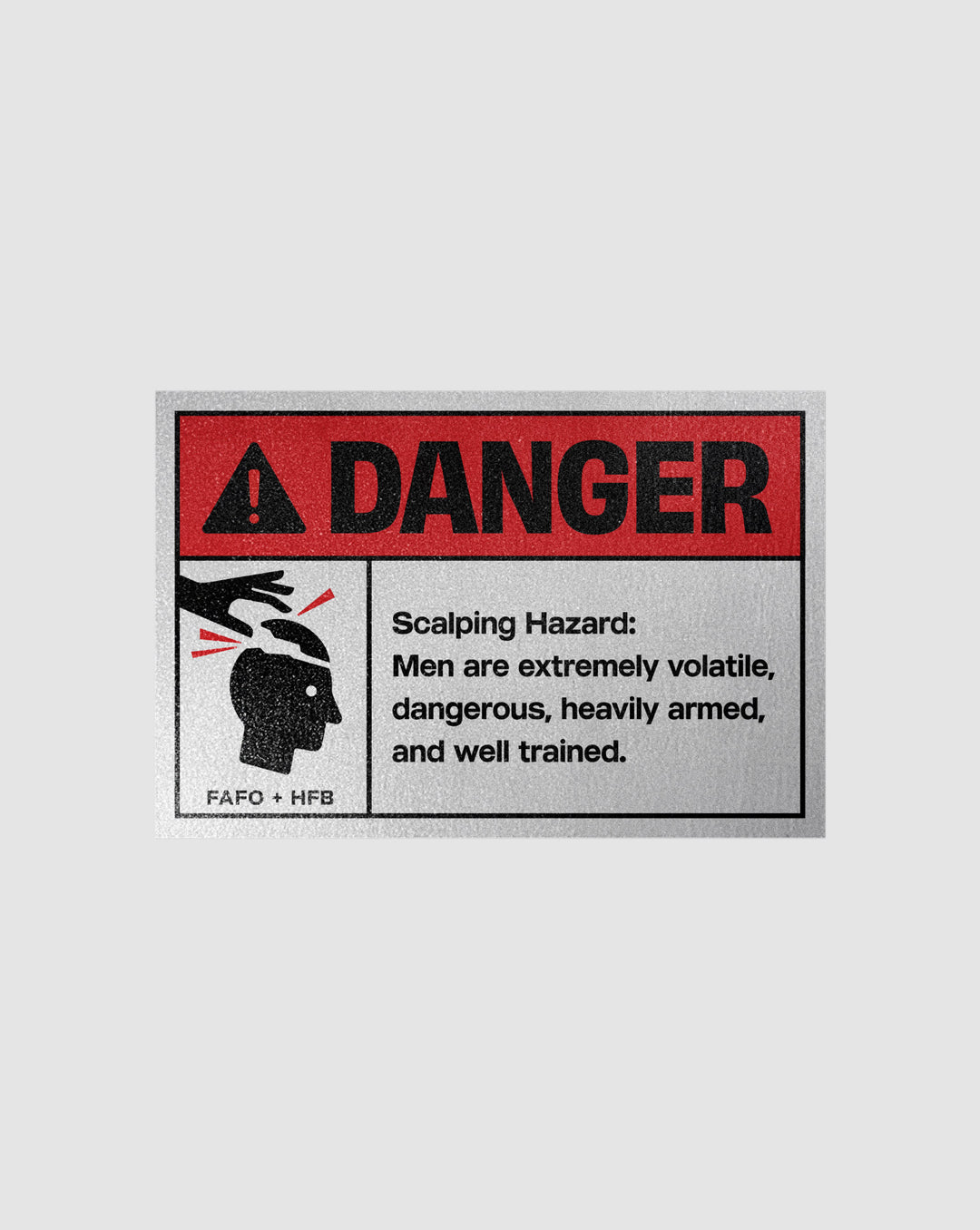 FAFO x HFB Safety Slap - Giveaway Eligible
*** HFB Giveaway Eligible Item ***
Stickers. Durable, reflective vinyl. Slap 'em on things.
The sticker measures 3.5"x2.25".
Printed on high-quality PVC with a UV-resistant laminate.
Remember, winning means you get the whole HFB kit, including a knife, thumper, pry bar, 
HOT SAUCE
, hats, etc. You get the picture.
Good luck!
Every dollar spent on eligible items gets you 10 entries into the giveaway. 
Giveaway rules can be found

 

here.
 No purchase is necessary to enter to win.
The giveaway and drop ends on November 28th at 23:59 PST and the winner will be contacted by the IF team via email as well as posted on IG. 
All orders are shipped in the order in which they were received via USPS. Printed garments are made to order, so please allow 5-7 business days for us to make and ship them.