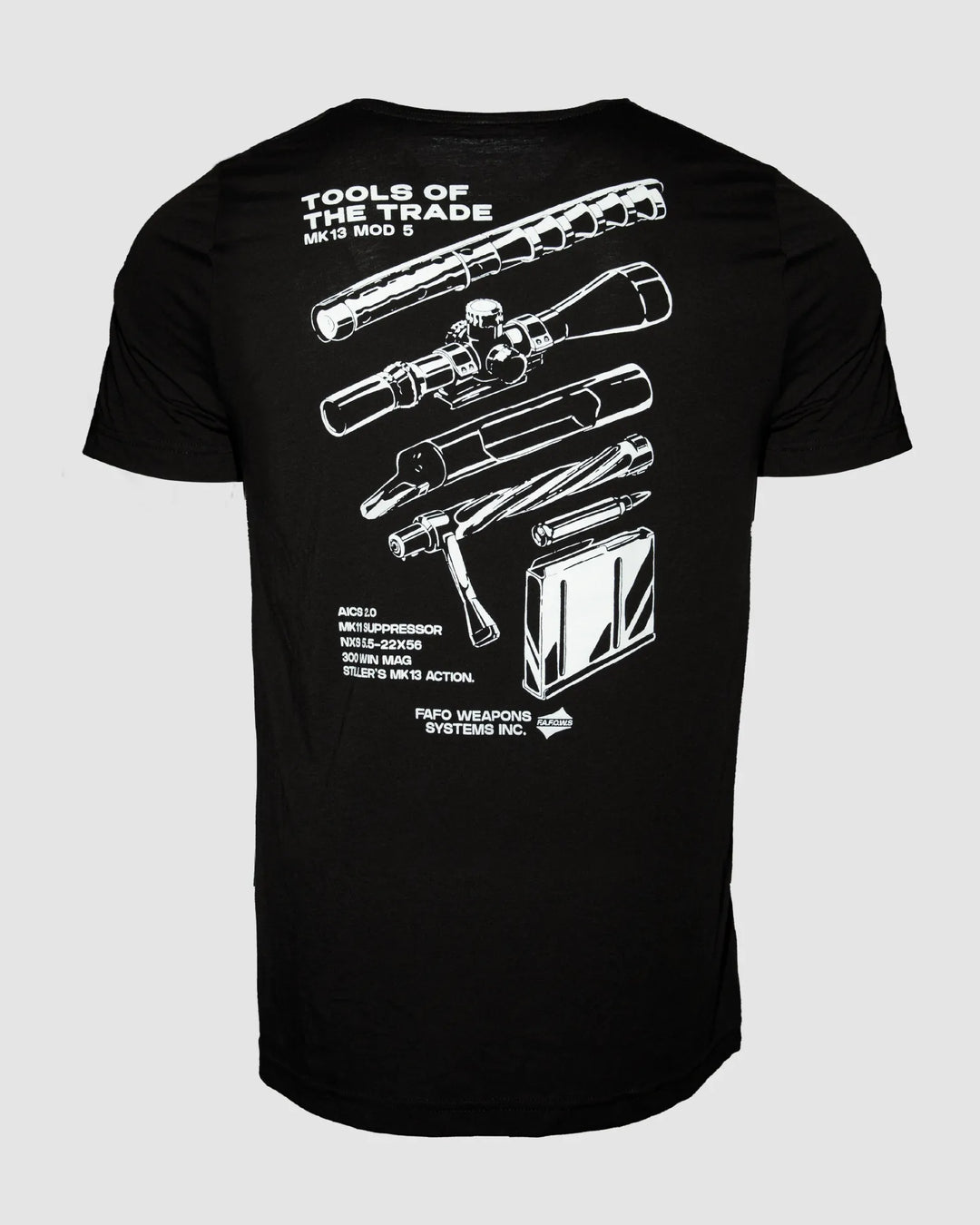 FAFO Weapon Systems Tee
The Tools of the Trade series kicks off the FAFO line with the iconic Mk13 Mod 5 rifle which needs no introduction. This rifle has delivered the "Find Out" motto of FAFO to many a bad guy, worldwide.
**Limited Drop - Available For One Week.**
The classic triblend. Whether worn at the gym, the range, or for everyday wear, this tee has the lightweight feel, stretch, and durability to take all the punishment you can dish out. 
This shirt has a tighter fit in the upper body, consider ordering a size up if you want to swim in this tee.
Machine wash cold, tumble dry low



Tailored fit

50/25/25 polyester/cotton/rayon blend




Fabric is knit, dyed and cut in the USA

Assembled in Mexico
Printed in Montana

Unisex sizing
All orders are shipped in the order in which they were received via USPS. Printed garments are made to order, so please allow 5-7 business days for us to make and ship them.