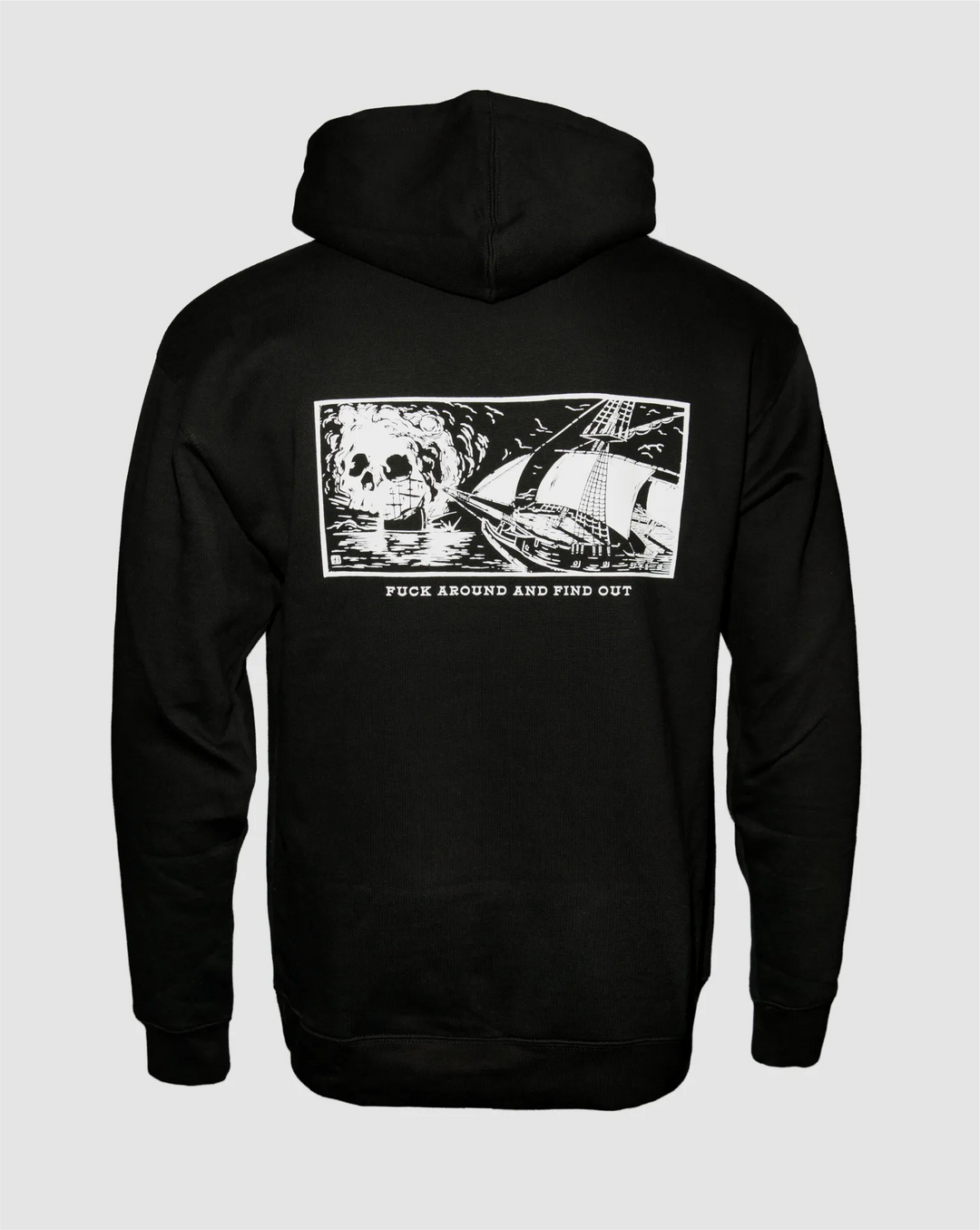 Privateer Hoodie
From the privateers that ravaged British shipping during the American Revolution to the Seals and other servicemen conducting VBSS today, this shirt is inspired by the enterprising spirit and patriotism of all American sailors. At sea, if you fuck around, you will find out.

**Limited Drop - Available For One Week.**
What a hoodie should be: heavyweight fabric and a looser fit. Simple as. 
Machine wash cold, tumble dry low

Generous fit
Fleece-lined hood
80/20 cotton/polyester blend
Made in China / Printed in Montana
Unisex sizing
All orders are shipped in the order in which they were received via USPS. Printed garments are made to order, so please allow 5-7 business days for us to make and ship them.